Review Detail
4.2
118
0.5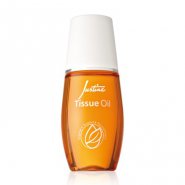 Body oils
June 01, 2017
1680
My experience with Justine tissue oil has been good, very beneficial for my dry dip skin. My skin is definitely more hydrated and has an amazing glow.
I also used it as a scrub mixed with brown sugar on my chapped lips, knees, elbows and ankles and they are no longer ashy, my feet feel softer. The tissue worked really well on my body, since I've got acne prone skin I tried to avoid it on my face to prevent breakouts.
My stretch marks are almost invisible! Great improvement with the appearance of my stretch marks.
I guess to see more improvement on my scar I would have to repurchase the tissue oil, because it's almost finished, but I really loved Justine tissue oil and I would recommend it anyone.
Product Recommendation
Would you recommend this product to someone else?
Yes
Would you repurchase this product?
Yes
Comments