Yardley Conquest Daring Duchess Eau Perfumed Body Spray
Yardley Conquest Daring Duchess Eau Perfumed Body Spray
Hot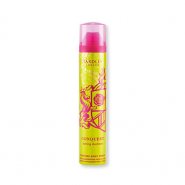 Yardley Conquest
Yardley's new quartet of fragrances comes in two formats: eau de parfum and perfumed body spray. Available in four variants, each offers a distinctly unique way to express yourself and discover the conqueror within.
Yardley Conquest Daring Duchess Eau Perfumed Body Spray
Daring Duchess is vibrant and fresh for spontaneous adventurers who live for one-way tickets and aren't afraid to let people know what's on their mind.
User reviews
There are no user reviews for this listing.