Review Detail
4.9
15
0.5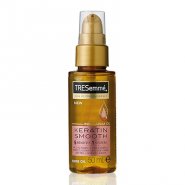 Styling Products
April 16, 2018
161
I am absolutely in love with this shine oil, it has the perfect consistency, it doesn't weigh down my hair at all whilst still making my hair shine, it smells amazing and takes away the smell the straightener gives to my hair.
This is one of my favourites.
Product Recommendation
Would you recommend this product to someone else?
Yes
Would you repurchase this product?
Yes
Comments