Review Detail
4.8
15
0.5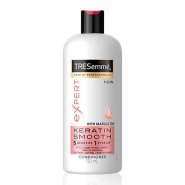 Conditioners
April 16, 2018
191
I absolutely LOVE this conditioner. Honestly, In my opinion, the conditioner works better than the mask.
It has a thick consistency so it coats every strand with the moisture it needs, it smells amazing and it leaves your hair soft and shiny.
I have no cons to this conditioner.
Product Recommendation
Would you recommend this product to someone else?
Yes
Would you repurchase this product?
Yes
Comments