Review Detail
4.6
17
0.5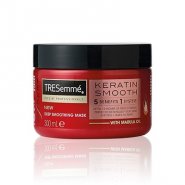 Treatments, Masks
April 16, 2018
177
This mask was a real let down for me, after giving it 6 weeks, it did nothing but made my hair smell great.
The consistency is too thin, it didn't moisturise my hair nearly as much as the conditioner which is crazy since the mask is supposed to be a deep conditioner and my hair was still tangled after using the mask so unfortunately the product isn't for me but everyone else loves its so I would still recommend it to someone else.
Product Recommendation
Would you recommend this product to someone else?
Yes
Would you repurchase this product?
No
Comments