PhiBrows Microblading
Hot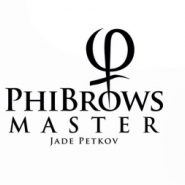 Microblading is a semi-permanent make-up technique that is used to improve eyebrow definition, to extend the eyebrows, cover up bald spots or may be used as a full brow reconstruction if there is little to no hair. Microblading strokes are applied individually, allowing the artist to control the shape, color and density of the completed eyebrows and for a more natural look.
The artist will make small incisions in the superficial upper layer of the skin and deposit the pigment. Eyebrow shape and density is dependent on your face shape and preferences.
A follow-up consultation may be required 6-8 weeks later is to touch up and ensure durability of the micro-pigments and ensure that the eyebrows are healing well.
Pigmentation lasts between 6 – 18 months if proper aftercare guidelines are maintained. Touch ups may be required every 2 years.
Find out more: http://www.phibrowssa.co.za/
User reviews
(Updated: January 26, 2018)
Who doesn't want perfect eyebrows 24/7?
I've never had "nice" eyebrows. They naturally and barely noticeable which meant I spent a lot of time and brow products trying to achieve the perfect Instagram eyebrow every morning. I had done a lot of research on microblading (and watched a lot of YouTube videos) so needless to say I was rather nervous before the procedure.

Jade was amazing! She patiently talked me through all the steps of the procedure and my many many questions - which definitely helped distract from feeling the microblading tool work its magic as she didn't use any numbing cream. It was not as painful as I feared, more like a light stinging pain quite similar to a cat scratch.

Days following the procedure I did experience a lot of peeling and as a result lost some pigmentation as well. Depending on your skin type can be expected (I'm oily) so sticking to a strict after-care regime is important!

Still have to go for my follow up consultation but will keep you updated!

Services
Would you recommend this service?
Yes
Was this review helpful to you?