Review Detail
5.0
1
0.5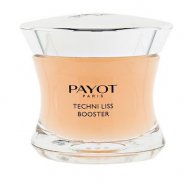 Eye Creams,Serums
November 13, 2017
119
I love Payot as it on old but innovative French skincare range with a huge heritage. I use the Payot Techni Liss Booster as part of my night time and morning routine under my moisturizer. I am not currently using any other of the products in the range but the increases levels of moisture and hydration to my skin has encouraged me to check out the entire Payot Techni Liss anti -aging range for when my current skin care night/day cream ends. I also love that this booster is so easily absorbed into the skin with no residue.
Product Recommendation
Would you recommend this product to someone else?
Yes
Would you repurchase this product?
Yes
Comments