Review Detail
4.6
182
0.5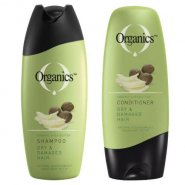 Shampoo
November 13, 2017
480
My Organics Shampoo and Conditioner
Im currently still using this product, im so grateful to beauty bulletin for giving me the chance to try this out. My bottle is almost finish and guess what? Im going to be buying the same Organic again. It did wonders to my dry brittle hair.
Product Recommendation
Would you recommend this product to someone else?
Yes
Would you repurchase this product?
Yes
Comments