Review Detail
4.4
17
0.5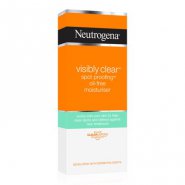 Moisturizers,Day Creams, Night Creams
July 12, 2017
186
Am using neutrogena spot proofing face wash, daily scrub and oil free moisturiser. I started using this product from 25 december 2018 until today 17 jan 2019, ever since i have started uaing it i have been breaking out evwn more i mean large breakout even noticed by strangers. I thought maybe its taking out what was inside my skin but no this is too much. I guess its not meant for me, my skin its horribly sensitive ?
Product Recommendation
Would you recommend this product to someone else?
No
Would you repurchase this product?
No
Comments