Review Detail
4.4
17
0.5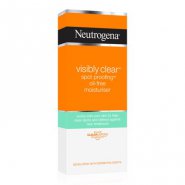 Moisturizers,Day Creams, Night Creams
July 12, 2017
184
The best part about a moisturiser that's is oil-free is that it actually does not leave your skin feeling oily! I've got an oily T-zone and my cheeks are usually left dry and flaky if I try to keep the T-zone from being too oily. This keeps my cheeks moisturised and the rest of my face from becoming too oily throughout the day - I haven't had to wipe an excess of anything from my face in two weeks.
Product Recommendation
Would you recommend this product to someone else?
Yes
Would you repurchase this product?
Yes
Comments