Review Detail
4.4
15
0.5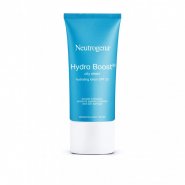 Protection, SPF Creams
May 29, 2018
177
It's winter now and I am in the office with heating, at home have a fireplace blazing the whole day & in between, I am in the cold outside :( These conditions have in the past made my skin super dehydrated. This year, I chose to use the Hydro Boost City Shield hydrating lotion and I am facing a different scenario. I put it on every morning. It's great as it has sufficient sunscreen for the winter days in CT. I absolutely love that the texture is so light, one doesn't feel that one has a sunscreen on. The magic ingredient that I also love is the hyaluronic acid, that really plumps my skin by boosting the hydration. Not forgetting the Vit C which made my skin super radiant! Its a winters must-have for all city girls :) and so affordable!!
Product Recommendation
Would you recommend this product to someone else?
Yes
Would you repurchase this product?
Yes
Comments