Glam eyes by Rimmel
Hot
August 22, 2013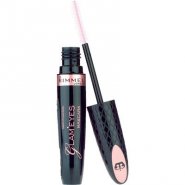 Product Info
Where to Buy
I got mine on a beauty sale for R15.
Glam eyes by Rimmel is a day time mascara -i was woo'ed by the fishnets black and pink package and the glam in the title promised me what i wanted.
User reviews
Lashes by Rimmel
I was actually quite impressed with this product, considering the price. It lengthened and darkened my lashes, really making them pop. It did not really volumize so much, but I was happy with the length and I was not the only one who noticed the difference.
Was this review helpful to you?