lights, camera & action-lightup lipgloss
Hot
August 25, 2013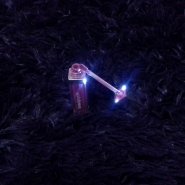 Product Info
Where to Buy
From an Amway sales person
This lipgloss comes in lovely various shades for any look you want to pull off. It is packaged in a glass tube with a silver lid which has lighting effects when you open it. A long enough brush is attached to the lid for that smooth and perfect application. You wouldn't want to share this lipgloss with any one. The side panel of the glass container has a schik mirror for you to appreciate the magic you have done after application or during application. You would agree with me that not all bathroom mirrors allow for that close up look, where you feel you just want to kiss yourself:-) the overall packaging is packaged in a petite box which gives the lipgloss a mystery. The lipgloss itself is smooth and looks glam.
User reviews
smile you're on camera- beauty cycle on set!
I'm not a hogger but with this product I can't get myself to throw the empty container. If I could I would keep it as an ornament. I love the packaging! Did I mention that it also has a minty feel to it on the lips. Don't worry it's not harsh on the lips. Flip this lipgloss from your purse on the dance floor and "mama mia" you will have everybody wanting to dance with you. You end up being the cool kid who has her game on. Ready, set and go...click! The camera is on you.
Was this review helpful to you?