Urban Decay Eyeshadow
Hot
July 31, 2014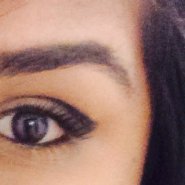 One of the best shadows I've used, expands your range of sultry looks!
User reviews
Vuyelwa's Verdict: Urban Decay 'Scratch' Single Eyeshadow
Urban Decay describes 'Scratch' as a shimmery rose gold, but it's definitely more rose - perfect for spring. When I applied this eyeshadow for the first time, I immediately understood the obsession surrounding UD eyeshadows. It is velvety smooth, finely milled and highly-pigmented. It also blends very well and has great longevity.

Retails at ~R200+
Product Recommendation
Would you recommend this product to someone else?
Yes
Would you repurchase this product?
Yes
Was this review helpful to you?
Naked Pallette 2
It's such a mission to purchase Urban Decay products in South Africa, I was lucky enough to find a supplier of the 3 palettes by Urban Decay and the basics.. It comes with 12 colors - 5 neutral matte colors & 7 shimmer and glitter shadows.. Attached is also a full size double ended brush - crease and shadow.. What I love about these shadows, is that they stay in tact all day & they glitter ones don't smudge or go funny during the day - which usually happens with glitter shadows! If you have get a chance to get your hands on these, I suggest you do, it's amaze for both day and night looks..
Was this review helpful to you?