Clarins 5-Colour Eyeshadow Palette in 01 Pretty Day
Hot
September 11, 2015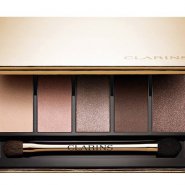 Product Info
Where to Buy
R 435 at Clarins counters.
This limited edition palette of five satin and matte eyeshadows in gorgeous nude shades can be used to create a variety of looks - from natural to sophisticated. The shades include beige, pink, shimmering taupe and a matte taupe and warm brown.
User reviews
There are no user reviews for this listing.