MAC Blush Sweet as Cocoa Review
Hot
April 23, 2013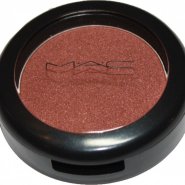 Product Info
Where to Buy
Mac Stores
Selected Edgars
Red Square
A lovely warm chocolate shimmer blush that gives a warm look to any skin tone!
User reviews
I absolutely love MAC products but the problem is they can be quite pricey. I got this one for sale on Rubybox.
It looks lovely in the pan. A chocolaty colour with gold shimmer. As with all MAC blushes they are highly pigmented so ideally apply with a light hand and gently build up colour as desired.
When I applied the blush, I could only see the shimmer with the first coat but after adding 2 more coats it looked absolutely lovely!
My cheekbones had this warm bronzy brown golden glow that caught the light whenever I turned.

I would recommend this blush for any skin tone.
For those who have a fair skin tone, you can use it lightly as a blush or bronzer.
For those with a darker skin tone, just one coat will add a lovely sheen to your cheeks and you can build it up more as a blush.

Great blush!
Was this review helpful to you?