Review Detail
4.5
13
0.5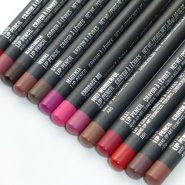 Lipliners
August 21, 2015
163
I know that I am an absolute MAC ho & that I have tried pretty much everything they make & 70% of my makeup collection consists of MAC, but...

I REALLY like these lip pencils, not because they are MAC, but because they are so good! Yes, they are pricey, but they last sooo long.

The formula is just right. They are creamy enough to go on comfortably, but matte enough to last all day on the lips. I like that they don't just come crashing down onto your lips in full force & that you have the option to build up the intensity.

The shade selection is also pretty impressive, however, I would like to see some peachy / orange hues.

Highly recommend these!
Comments