GHD - Smooth and Finish Serum
Hot
June 25, 2014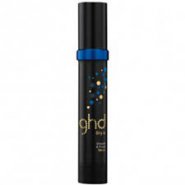 Product Info
Where to Buy
Most good salons, GHD online and rubybox.com
A serum to finish off your hair style.
User reviews
GHD - Smooth and Finish Serum
I have always had trouble with frizzy hair and what i call "fly aways" (You know when you tie your hair up and those annoying few strands tick up everywhere)

I purchased this when I first got my GHD so it was at a discounted price - otherwise I'm not sure I would have paid full price for it when I know there are cheaper brands out there.

This serum however is amazing! It smells so so good, which is the best part for me. I'm always being told how good my hair smells.

A little goes a long way and unlike other serums, this one doesn't make my hair super oily and looking like I haven't washed it in weeks.

The packaging is also great especially for me who travels quite abit. I can rest assured knowing it wont leak or spill into the rest of my luggage.
Product Recommendation
Would you recommend this product to someone else?
Yes
Would you repurchase this product?
Yes
GHD - Smooth and Finish Serum
I do like this serum (then again I like all things ghd!) but I dont like the price :/
It is a rather small bottle (50ml) for the amount you pay (at least R160). It really does smooth out split ends and tame frizz.. just only put it on mid lengths to ends else you will end up with oily looking roots. It doesnt weigh hair down at all. This would maybe be a once a year treat purchase for me with that price though.
GHD - Smooth and Finish Serum
This serum promises to leave your (already styled) hair smooth, frizz free and to alleviate the look of split ends.
I have only used this product once and so far I am semi-impressed. I did find that it worked, but for the price (R160)for about a 50ml bottle, I was not too impressed. It is a clear lightweight liquid and I have seen girls complain before that it is too heavy but I certainly did find it was very light weight.
The packaging is sleek and as gorgeous as what GHD usually produces and it looks oh-so-good sitting on my vanity.
Overall my hair felt smoother and sleeker but for the price I would just stick with my regular GOSH serum!