Avon: Advanced Techniques 3D Rescue Damage Repair
Hot
May 16, 2013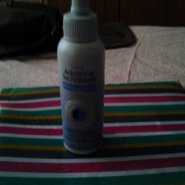 Product Info
Where to Buy
Avon stores or agents
A pea size drop will coat your split ends, protecting the tips of your hair and making its appearance less damaged. It can be used on dry or damp hair, which is great. And it's a leave in treatment! It's a good product!
User reviews
Avon- Advanced Techniques 3D Rescue Damage Repair
I agree with the previous reviewer, Its a really great product to have especially when constantly using heat styling tools. Its gives the damaged hair shaft a good coat smoothing away any unruly bits to give off a more sleeker do. A little goes a long way so all in all a good investment.
Was this review helpful to you?
avon 3D rescue damage repair
Was this review helpful to you?