Noughty Rise & Shine Everyday Shine Condition
Hot
November 30, 2018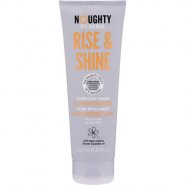 Product Info
Where to Buy
Available at Clicks stores countrywide. RSP: R149.95 (250ml)
Noughty Rise & Shine Everyday Shine Conditioner, specailly formulated for normal and dry hair, it is a nourishing blend of blue mallow flower and jojoba oil that conditions hair and smooths everything over, leaving your hair extra shiny and beautiful.
User reviews
nice product
very nice product it helped with dryness
Product Recommendation
Would you recommend this product to someone else?
Yes
Would you repurchase this product?
Yes
Was this review helpful to you?