Review Detail
4.3
119
0.5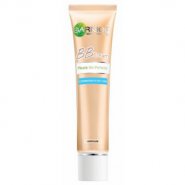 BB Creams
June 09, 2014
537
This is a lovely, thin watery consistency BB cream. It has a nice scent to it. It has decent coverage. The shade range is absolutely garbage (THIS COUNTRY IS MOSTLY MADE UP OF DARK SKINNED PEOPLE AT LEAST CATER FOR US). It often goes bad before the recommended expiry date and if you use it for close to that amount of time, you will break out BADLY. Just use it for max half the time the packaging says.
Product Recommendation
Would you recommend this product to someone else?
Yes
Would you repurchase this product?
Yes
Comments