Ice Plant Body Care Lotion
Hot
May 24, 2013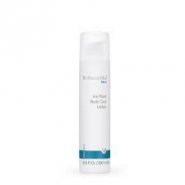 Basic daily skin care for very dry, irritated, flaky and itchy skin. Fortifies the skin in places where the natural barrier functions has been weakened, helping to restore it to its state of inner balance.
User reviews
Review
This lotion is specifically designed for dry skin. Although my skin is not flaky at times it gets very dry. It comes in a long bottle that has a convenient pump that lets out a little bit at a time and a little goes a long way. A pea sized amount is more than enough to cover both of my forearms. It did not make me greasy at all and the product was extremely easy to rub it. it was also very soothing.
I think it would be great for sensitive skin because it doesn't contain any perfume, however because of this it has a light medicinal smell to it, but this is easily covered by perfume.
Was this review helpful to you?