Kanebo Sensai Prime Solution
Hot
August 11, 2012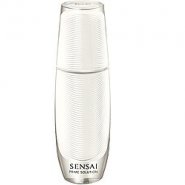 Product Info
Where to Buy
Stuttafords, online, and selected stores
This is a prime solution for ageing skin, it's very expensive R1600,00 for the solution, but they have add a generous amount of solution in this bottle, you only have to use a small amount of solution to apply on your face, so it can go a long way, this is such a fabulous product and worth every cent.
User reviews
Great and worth it, and the results amazing, highly recommended product from my side.
Was this review helpful to you?