ORS Olive Oil Creme Hair Dress
Hot
February 11, 2016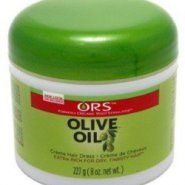 Product Info
Where to Buy:
R120.95 at Clicks and Dis-Chem
ORS Olive Oil Creme Hair Dress is an extra-rich crème hair dress with olive oil for dry, thirsty hair.
User reviews
ORS Olive Oil Creme Hair Dress
After i received the ORs hair care brand, I was amazed how it was easy to use and follow instructions ..I've had for about two weeks use it daily, & I've noticed a difference by hair feels so soft less damaged smells great.
The creme dress has a nice citrus smell to it and its smooths out easily on the hair, leaving my hair smooth all day and smelling good, while adding the shine to my hair
Product Recommendation
Would you recommend this product to someone else?
Yes
Would you repurchase this product?
Yes

Was this review helpful to you?