Review Detail
4.5
297
0.5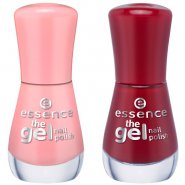 Nail Polishes
April 10, 2015
427
My most favourite brand of nail polish! Not only is it great for the pocket at R22, it dries fast and effectively with no sticky mess. It also lasts long and leaves a smooth gel finish on your nails. I especially love the nude tones.
Product Recommendation
Would you recommend this product to someone else?
Yes
Would you repurchase this product?
Yes
Comments