Review Detail
4.0
15
0.5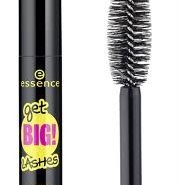 Mascaras, Eyebrow Pencils
August 03, 2013
152
I love this mascara.

I have the Get BIG Lashes mascara in the blue tube. It's the same as the black one but it's waterproof as well.

In my experience, almost none of the high end mascaras out there work as they're advertised to. Being essence, i didn't expect this to work very well and actually give me 'Big lashes'. I tried it anyway and it wasn't all that bad. Like Jenna said, it's useful for everyday wear.
Comments