Review Detail
4.4
20
0.5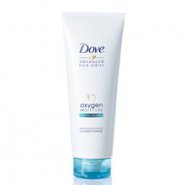 Conditioners
October 08, 2015
152
Conditioner #doveonewashchallenge
This could possibly be my new holy grail foundation! Normally I love to drench my hair in conditioner but with this conditioner, I only had to use half of what I usually do. It truly nourishes your hair and adds a lot of moisture and leaves your hair completely soft. The smell isn't very potent but that's not necessarily a bad thing, i just prefer a strong scent so my hair can smell amazing until the next wash day ... This is definitely a new favourite.
Product Recommendation
Would you recommend this product to someone else?
Yes
Would you repurchase this product?
Yes
Comments