Review Detail
4.1
5
0.5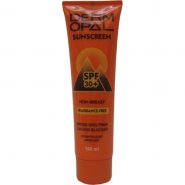 Protection, SPF Creams
December 20, 2017
472
Affordable Sun Protection
Derm Opal is one of the best, affordable sunscreens that is dark-skin friendly and black-owned. I have been using it for many years since Dr. Leslie Nteta, the dermatologist and founder recommended it.

I have oily combination skin but I can use it without any side effects. I use it a day moisturizer...When you initially apply it, it leaves a white cast but with a few seconds of rubbing in...the cast disappears and it leaves a after glow not grease.

I have been repurchasing and recommending it to anyone who would listen. Such a good product!
Comments