Review Detail
4.2
8
0.5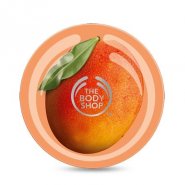 Body Moisturizers
June 13, 2013
114
This is my favourite Body Butter Scent ever including the XMAS scents
I love this product so much that I buy the small tub exclusively to use as hand cream. I know they do a hand cream in the same scent but the quality of the butter is thick and creamy and luxurious and so much nicer. It smells like a lovely summer fruity day, so refreshing. It actually makes me hungry. The scent also lasts for ages and it is so hydrating in the winter, especially if you have dry knees and elbows like me. Don't leave it hanging around though, I found an old tub somewhere and the scent was gone and it was very average.
Product Recommendation
Would you recommend this product to someone else?
Yes
Would you repurchase this product?
Yes
Comments