Review Detail
4.2
118
0.5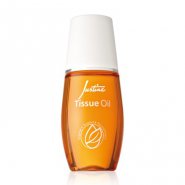 Body oils
June 01, 2017
1716
Hello beautiful people =)

Let me start by saying that my winter seasons will never be the same! I mentioned during my first review that my skin really takes a beating during winter months. The coldness really leaves my skin feeling dehydrated. After having used Justine tissue oil on my face and hands, my skin is breathing and feels alive again.

I have been searching for a product that would be my hero and rescue my skin during winter, and I am happy to say that I think I've found the one. It is grease-free and absorbs so well into my skin. I am still getting used to this and I do suspect that I use a little more than I need to. I sense I will be re-stocking on the tissue oil very soon.

I've been using Justine's tissue oil for a week now and my skin feels smooth and firm. I've now placed a bit of the product into my body lotion to add extra moisture to the rest of my body. When I apply Justine's tissue oil on my face, I do try and apply a little bit on my lips. This is a great trick that keeps my lips smooth and moisturized. Another important tip is to massage the tissue oil into the skin, don't simply apply it. By massaging it you increase blood circulation to that area and also you enhance the absorption of the tissue oil into the skin. I would recommend using the tissue oil straight after you shower or bath.

I love how the Justine tissue oil is rich in texture and has a beautiful golden colour. I have deemed it my 'liquid gold'as truly it is something precious. I am loving how after its application, there is no oily residue left on my skin and my skin feels well-moisturized. This may sound a bit dramatic, but it really feels like I have a new pair of skin.

I am excited to see better results in the next week.
Product Recommendation
Would you recommend this product to someone else?
Yes
Would you repurchase this product?
Yes
Comments