Review Detail
4.2
118
0.5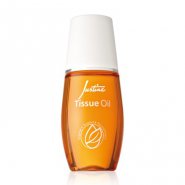 Body oils
June 01, 2017
1716
During the winter months, my skin feels and looks very dry and starts to crack. I have used tissue oils in the past but without any success to combat my dry skin. This is my first time using the Justine Tissue Oil product, and I must say I am quite excited. The packaging is very elegant yet effective. It is big enough to hold in your hand without it feeling too bulky, but also small enough to take as your travel buddy for applications throughout your day. I was rather impressed with the ease with which I could dispense the product. The bottle is made of a light-weight plastic material that easily flexes under the pressure of your hand.

I've never been a fan of the feeling of tissue oil against my skin. I always felt it was too sticky on my skin and the stickiness remained even minutes after I had applied it. Also, the smell of tissue oil can be quite pungent and off-putting. The Justine Tissue Oil, however, leaves my skin feeling smooth and supple, even after just 2 applications, whilst offering a gentle scent of tissue oil which I can recognize but is definitely more tolerable. The smell also dissipates once applied. It quickly absorbs into my skin, which I love, because no one wants to be standing around waiting for tissue oil to absorb during winter.

My only disappointment is that I was hoping to smell the scent of that oh so sweet almond oil, However, I'm optimistic that even though I cannot smell it, it will still work its magic to keep my skin nourished.
Product Recommendation
Would you recommend this product to someone else?
Yes
Would you repurchase this product?
Yes
Comments