Review Detail
4.6
151
0.5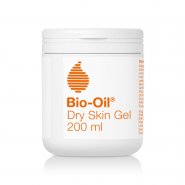 Moisturizers,Day Creams, Night Creams
September 18, 2019
460
I love this product so much. The moisture and glow I get from applying this gel on my body is amazing.
It lasts for hours on the skin and the skin doesn't get sticky and tacky throughout the day, but still feels moisturized.
I'm definitely adding it onto my daily skin routine for as long as it exists. I love how affordable it is.
A definite must have.
Product Recommendation
Would you recommend this product to someone else?
Yes
Would you repurchase this product?
Yes
Comments