Yardley Conquest Lady Luxury Eau De Parfum
Yardley Conquest Lady Luxury Eau De Parfum
Hot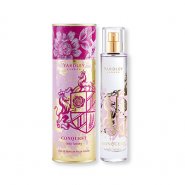 Yardley Conquest
Yardley's new quartet of fragrances comes in two formats: eau de parfum and perfumed body spray. Available in four variants, each offers a distinctly unique way to express yourself and discover the conqueror within.
Yardley Conquest Lady Luxury Eau De Parfum
Lady Luxury is addictive and fruity for natural-born divas who have a taste for the finer things in life (as they should!) and manifest their dreams with unshakeable optimism.
User reviews
There are no user reviews for this listing.