Review Detail
4.8
6
0.5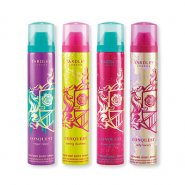 Fragrances
August 17, 2021
771
I love everything about this product. The packaging - each scents packaging is completely unique. The colour palette of the packaging is well thought out, as a range and as individual scents its 10/10.

The actual scent of each fragrance is perfectly described through its name.

I'm completely satisfied with the product! It's the one.
Comments