Review Detail
4.7
11
0.5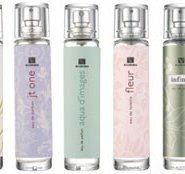 Fragrances
September 19, 2010
1383
The woolies range perfumes are awsum, I got it as a gift and after that I was hooked and continued to buy for myself, each bottle has its unique fragrance with a sassy edge to it. Good quality and long lasting fragrance for sure.
Product Recommendation
Would you recommend this product to someone else?
Yes
Would you repurchase this product?
Yes
Comments