Review Detail
4.5
41
0.5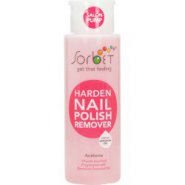 Nail Polish Removers
April 07, 2016
218
This has become the only nail polish remover I use. I buy it about two to three times a year, that's how much comes in the bottle. The pump ensures no wastage and there is just so much more I can do with this great remover. It is also gentle on the nails and comes in lovely variations. Definitely a great addition to my mani pedi routine.
Product Recommendation
Would you recommend this product to someone else?
Yes
Would you repurchase this product?
Yes
Comments