Review Detail
4.5
33
0.5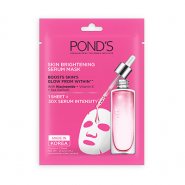 Face Masks
May 27, 2019
357
Awesome!!!
This has been good especially now that winter is here and the skin tends to get dry and look dull, it's always a plus to have a product that will bring back the glow all year round.
Product Recommendation
Would you recommend this product to someone else?
Yes
Would you repurchase this product?
Yes
Comments