Review Detail
4.1
19
0.5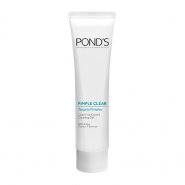 Acne and Blemish Creams
March 08, 2017
312
Buying this product I thought I'd have the best experience, because a lot of people were raving about it, but...
I used it for about two weeks and my skin went from bad to worse, I was using it together with the face wash, I realized pimples and my skin getting itchy the next morning after using it.
Definitely not for me.
Product Recommendation
Would you recommend this product to someone else?
No
Would you repurchase this product?
No
Comments