Review Detail
4.6
182
0.5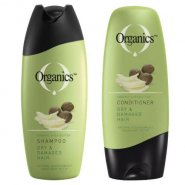 Shampoo
November 13, 2017
482
This shampoo and conditioner is my all time favourite because i used to struggle with finding a product that would leave my hair soft and clean with the shrinkage....I LOVE LOVE LOVE this product .
Product Recommendation
Would you recommend this product to someone else?
Yes
Would you repurchase this product?
Yes
Comments