Review Detail
4.6
182
0.5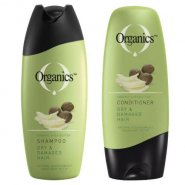 Shampoo
November 13, 2017
484
The price is right. It's got the nicest scent. Creamy not gel-based for dry brittle hair. You can get the refills for the big bottles and it saves on the plastic packaging so eco-friendly too. This has the quality of higher-end shampoos for a fraction of the price.
Product Recommendation
Would you recommend this product to someone else?
Yes
Would you repurchase this product?
Yes
Comments