Review Detail
4.6
182
0.5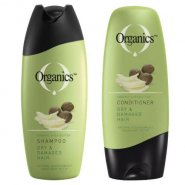 Shampoo
November 13, 2017
484
ORGANICS DOES NOT DISAPPOINT!
I got the huge bottles on sale at Dischem to try, and I LOVE IT!!

It makes my hair feel so soft! The coconut and shea butter makes my hair feel amazing when rocking the curly look or even when styled! It made my hair grow and penetrates to the roots.

I struggle with a dry scalp and with the coconut and shea natural products it helped moisturize my scalp and do not need to worry about anything showing.
Product Recommendation
Would you recommend this product to someone else?
Yes
Would you repurchase this product?
Yes
Comments