Review Detail
4.6
182
0.5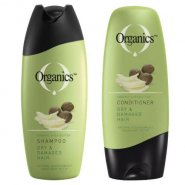 Shampoo
November 13, 2017
482
Soft, shiny, bouncy curls
I am very fussy when it comes to shampoo and conditioner. I have very dry curly hair and I am all about the curls. They have to look perfect at all times. I also recently went from dark back to blonde, so my hair needs all the nourishment it can get. This shampoo and conditioner is fabulous. I am especially fond of the shampoo. It is thick and creamy and it smells great. Both the shampoo and conditioner works well with my daughter's curls as well. The conditioner does a great job with those tangles. Best part... the price! You really can't ask for more.
Product Recommendation
Would you recommend this product to someone else?
Yes
Would you repurchase this product?
Yes
Comments