Review Detail
4.5
1
0.5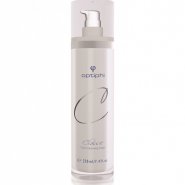 Cleansers,Toners,Washes
March 13, 2017
83
Its an expensive cleanser but a little goes along way and it's also a rather large bottle that will last sometime. If you are budget conscious I would probably opt for the moisturizer first, I am using the Optiphi Classic Complete Therapy. However, if you cannot and can afford a splurge, you won't go wrong, Its a super cleanser, which I also occasionally used to take off my eye makeup too. I also love the fact that this brand is South African too.
Product Recommendation
Would you recommend this product to someone else?
Yes
Would you repurchase this product?
Yes
Comments