Review Detail
4.4
17
0.5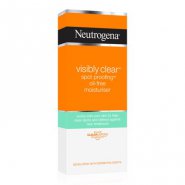 Moisturizers,Day Creams, Night Creams
July 12, 2017
184
I would definitely recommend this product to people who suffer from dry skin as the consistency of this moisturiser is a bit oily. I feel that a little goes a very long way but it is really expensive for such a small bottle. Other than that I found it very good when used in pea sized amounts.
Product Recommendation
Would you recommend this product to someone else?
No
Would you repurchase this product?
No
Comments