Review Detail
4.4
17
0.5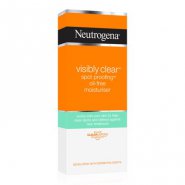 Moisturizers,Day Creams, Night Creams
July 12, 2017
184
Neutrogena Spot Proofing Range - moisturizer
In winter my skin tends to go extremely dry which makes me feel the need to apply too much moisturizer, which then makes my skin oily. Not a good look at all haha!
But this moisturizer made my skin moisturized, smooth, and glowing!
I absolutely love winter this year because for once I do not have to worry about my skin being extremely dry!

Product Recommendation
Would you recommend this product to someone else?
Yes
Would you repurchase this product?
Yes
Comments