Review Detail
4.4
17
0.5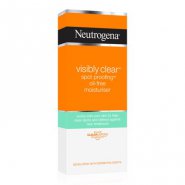 Moisturizers,Day Creams, Night Creams
July 12, 2017
184
Neutrogena Spot Proofing Oil Free Moisturizer
3 WEEK UPDATE

From the entire range this has to be my least favorite. I did not find it to be significantly different from any other of the Neutrogena Moisturizers I have tried out. It is oil-free but my face did appear to be rather oily after application which was the only downside for me. Apart from that I found it to help with keeping blemishes at bay and evened out my skin almost like a primer does, which was a pro before applying makeup!

Product Recommendation
Would you recommend this product to someone else?
Yes
Would you repurchase this product?
Yes
Comments