Review Detail
4.4
17
0.5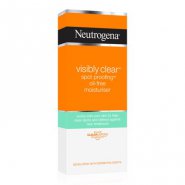 Moisturizers,Day Creams, Night Creams
July 12, 2017
184
Not only does this Moisturiser smell absolutely amazing, but it also leave my skin feeling really soft and rejuvenated! I have noticed however that it actually seems to make my skin appear a little bit oily, even directly after applying. Besides this, it is really a great product and my foundation applies so well on top of it, which is usually a problem for me as most Moisturisers affect the coverage and texture of my foundation.
Overall really impressed!
Product Recommendation
Would you recommend this product to someone else?
Yes
Would you repurchase this product?
Yes
Comments