Review Detail
4.4
17
0.5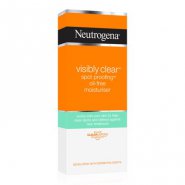 Moisturizers,Day Creams, Night Creams
July 12, 2017
186
I have been using this moisturizer for exactly a week now, together with the Neutrogena Visibly Clear Spot Proofing Daily Wash, and I am not kidding when I say I have noticed the BIGGEST difference in my skin. I have very oily/acne-prone skin, I have been suffering really badly with acne on my jawline, cheeks and forehead, I started using this on 14 July2017 and already my intense redness from the acne and dark spots are faded. It is genuinely, the first time in months I am confident enough to take pictures without makeup. Highly recommend this to anyone with acne or dark spots, it works very quickly and doesnt make you feel greasy but hydrated.
Product Recommendation
Would you recommend this product to someone else?
Yes
Would you repurchase this product?
Yes
Comments