Review Detail
4.3
26
0.5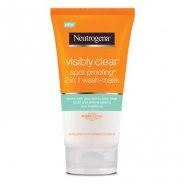 Face Masks
July 12, 2017
216
I loved the fragrance it has, really refreshing. This was my favorite in the range. After using the products my skin felt amazing and had this minty feeling. After using it for a month it definitely reduced the amount of blemishes on my face. Also i broke out lesser. All in all a good deal.
Product Recommendation
Would you recommend this product to someone else?
Yes
Would you repurchase this product?
Yes
Comments