Review Detail
4.3
26
0.5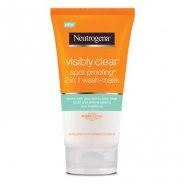 Face Masks
July 12, 2017
216
The mask is something I absolutely love. It's very cost effective since it can be used as both a mask ans daily face wash.
It makes my face smooth, and feel fresh and using it twice a week as a mask is really just a treat.

Product Recommendation
Would you recommend this product to someone else?
Yes
Would you repurchase this product?
Yes
Comments